The under-30 Managing Director of Transworld Business Advisors is definitely one-to-watch. With a wealth of strategic business development under his belt, Henry Ziff has his eyes firmly fixed on expanding the Transworld franchise across the UK.
Henry Ziff, exudes charisma, which is underpinned by a natural confidence. The Transworld Business Advisors Managing Director has a steely determination to expand the UK Transworld network, ethically, and rapidly. He has just been awarded the United Franchise Group's Franchisor of the Year award, in recognition of what he has done for the brand, so far, in the UK.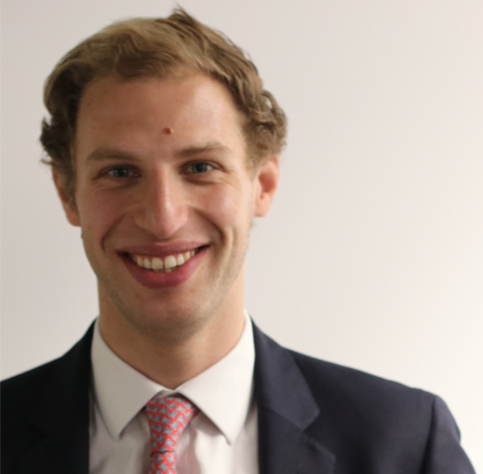 Henry, who started his own consultancy business in April, 2017, was initially brought in to resolve operational challenges Transworld were encountering in the UK. "I have a proclivity for problem-solving," Henry says. "My career experience centres around growth strategy and business problem-solving, which is why I became involved with Transworld. My passion for the brand, and what it represents, brought me to the place of taking ownership of the franchise in the UK, alongside my father, Michael."
Transworld Business Advisors is a business brokers franchise, which has been brought to the UK from America. Their highly-personalised approach has been developed over 40 years, based on the brand's brokerage success. "We work directly with clients who are looking to buy or sell a business," Henry explains. "Because we are part of a global franchise brand, we are able to tap into the international network of business brokers, leading them to the right deal."
Throughout his twenties, Henry focused on a career which played to his strengths. "After I finished university, I did an internship with Pentland Brands, focused on emerging growth markets. Then I joined a London-based retail management, consulting firm, working with a variety of retail businesses around the UK. Consulting with them in order to determine and implement an effective growth strategy. Mainly around vision setting, operational improvements and programme management, to help them run more efficiently."
These are skills Henry brought to the Transworld table, determined to expand the network in the UK, with his father, Michael, "Working with Michael is proving to be an inspiration," Henry says. "We've successfully separated our family relationship from our professional one. As an experienced problem-solver I've dealt with a range of challenges, including franchisee recruitment, improved support of our franchisees, and developing the franchise in the UK. As an experienced broker, Michael imparts his wisdom and expertise into making Transworld work in the UK. Together, we liaise closely with Transworld in America."
The self-proclaimed workaholic knows personal experience counts a lot in this industry, so Henry also invested in his own Transworld franchise. This gives him insight into exactly what his franchisees need, to build a hugely successful business. "I like to know exactly what I am working with," Henry says. "So not only do I manage the franchise, I manage my own office, and do my own deals. It's important for to me to practice what I preach. I want to experience, alongside my network, the realistic expectations Transworld offers."
Whilst Henry is super-motivated, he enjoys life to the max. The way Transworld can be operated from anywhere means franchisees can work from anywhere, including the odd holiday island. "There was a particular weekend I was booked to go away with some friends, and balancing a deal at the same time. As I boarded the flight on the Thursday, I was on a call trying to secure the deal. By the time I landed back home on the Tuesday, the deal had been accepted."
Of course, all work and no play, could make Henry seem like a dull old Etonian, which being so affable and as driven as he is, 'dull' doesn't equate. "I strongly believe it's important to have a healthy body and a healthy mind. And live by this," he says. "So, while I work hard, I ensure every area of my life is balanced. I love to travel – in the winter I particularly love the freedom of skiing. I'm currently reading Sapiens, by Yuval Harari, practice yoga and have started exploring mindfulness and meditation techniques. I also enjoy working out – especially running."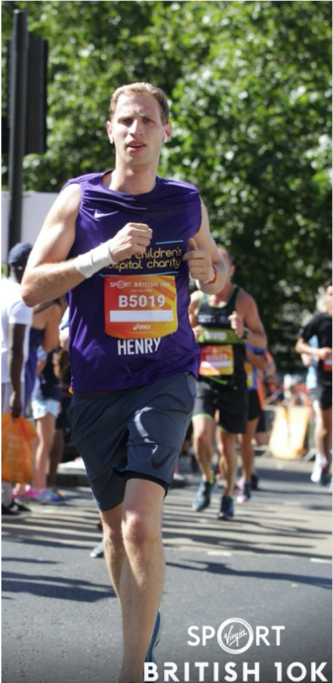 So much so, in the summer, Henry joined Jacob, one of his younger cousins in the British 10k (which he completed in 50 minutes) to raise money for Leeds Hospital. This was six years after he'd run the London Marathon in support of funding Jacob's treatment there. Part of Transworld's ethos centres on philanthropy, and Henry is certainly respectful of others. "As well as running to raise money, I have been involved in offering careers guidance to teenagers, over the summer. It is great to be in a position to inspire others, and give back."
As a Transworld business advisor, Henry enjoys the thrill of the deal, as well as the challenge of building the franchise. So far, one of his best deals was turned around in just five days. There are business brokers, and there are Transworld business brokers. With franchisors like Henry and his father, Michael – who himself has over 45 years brokerage experience – on hand to guide you to success, your own business can flourish with the security of a proven brand.
Are you ready to shape your future using the Transworld model for success? Call today, and speak to Henry, about what joining the Elite Transworld network will look like.